1967 Chevy Truck - Fleetside Shortbed

Below is a picture of my 1967 Chevy Pickup. This was my vehicle during High School. My brother and I started the restoration process sevearal years ago but progress has been very slow. This is a Fleetside Short Bed that will be lowered 4-6 inches and converted to power disk brakes and power steering.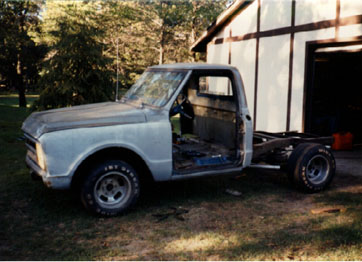 This truck originally came with a 250ci 6 cylinder engine. I picked up a 1970 4 bolt main 350ci Small Block and rebuilt it into a 383 Stroker Motor. I am shooting for a modest 320HP with lots of low end torque.
This truck had a 3 speed manual transmission. That has been replaced by a TH700R4 Overdrive Automatic. The Overdrive should help make it more streetable since it has 3.73 gears in the rear.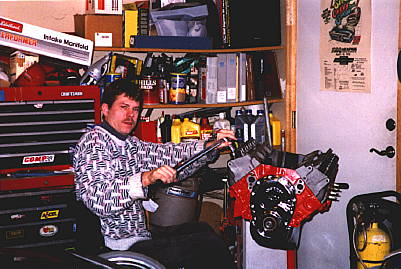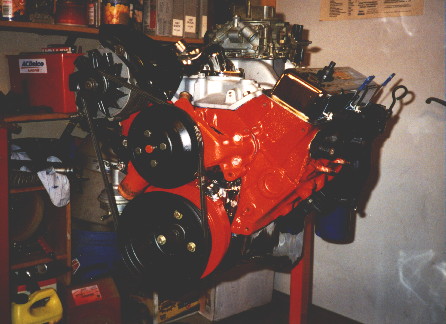 Over the winter of 98-99 I rebuilt the 350 into a 383 Stroker Motor.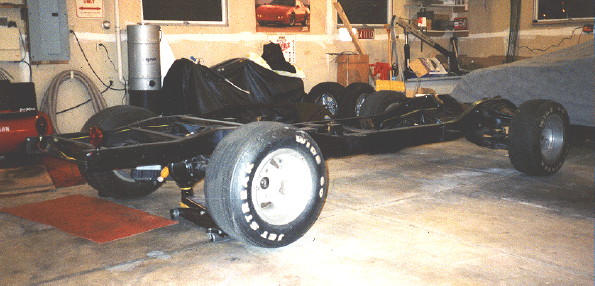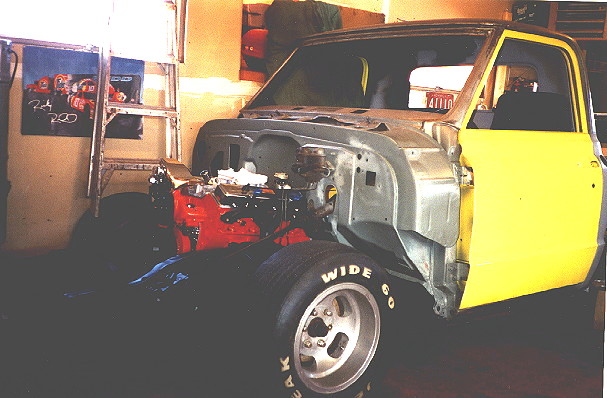 This is where I was at in April 1999. The frame is all cleaned up I was just starting the bodywork on the cab.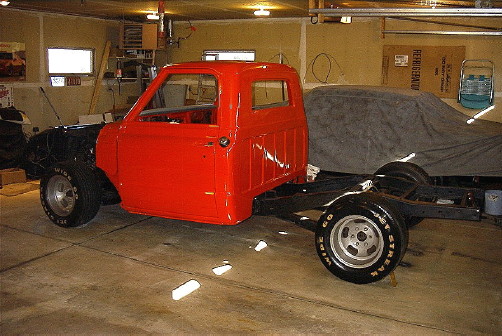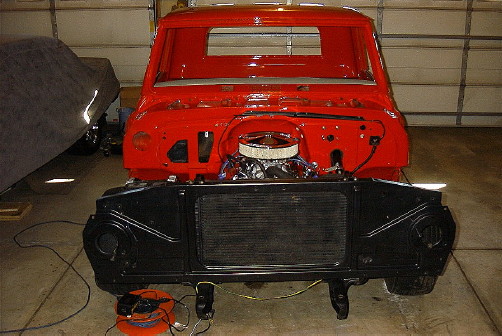 I finally had the cab painted in Feb. of 2000 and got to start the reassembly process.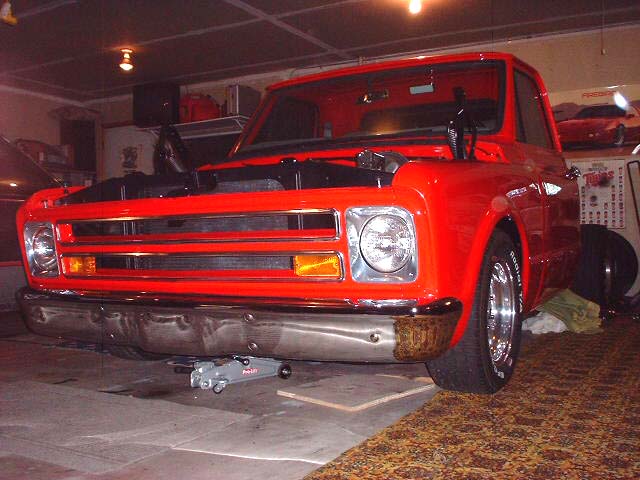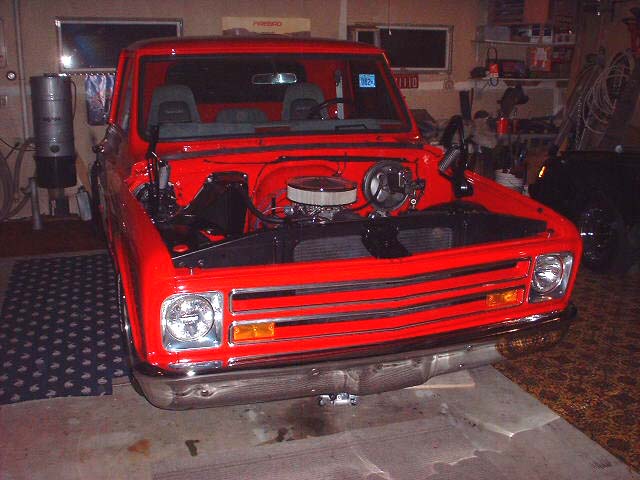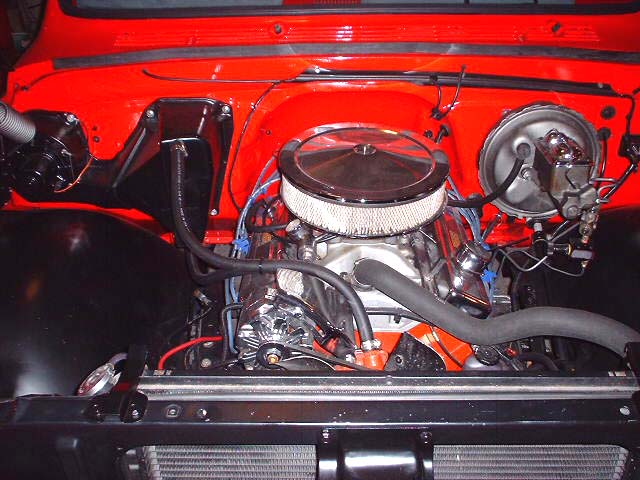 The 4 pictures above were taken in March of 2002. The Front End sheetmetal was painted in Jan of 2002.
The color match with the cab is excellent - I was a little worried about the color match since I am painting in 3 stages. Stage 3 will be the box but first I have to construct one from aftermarket parts.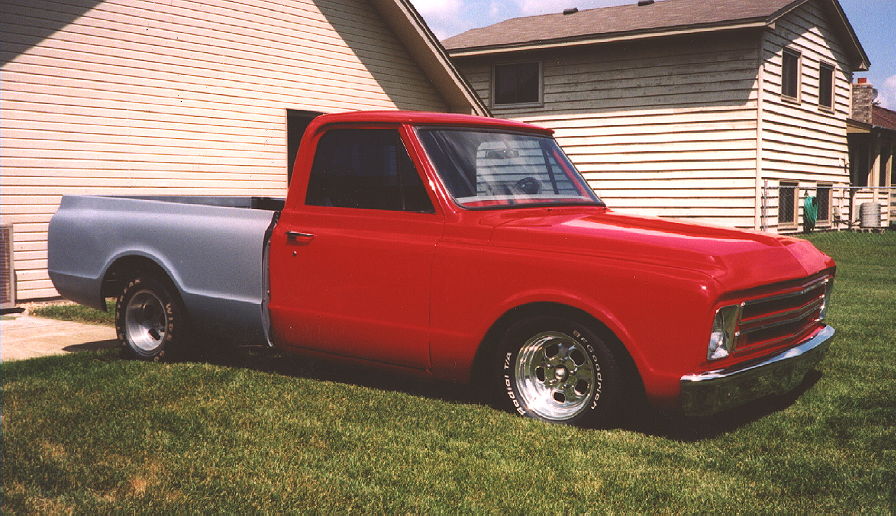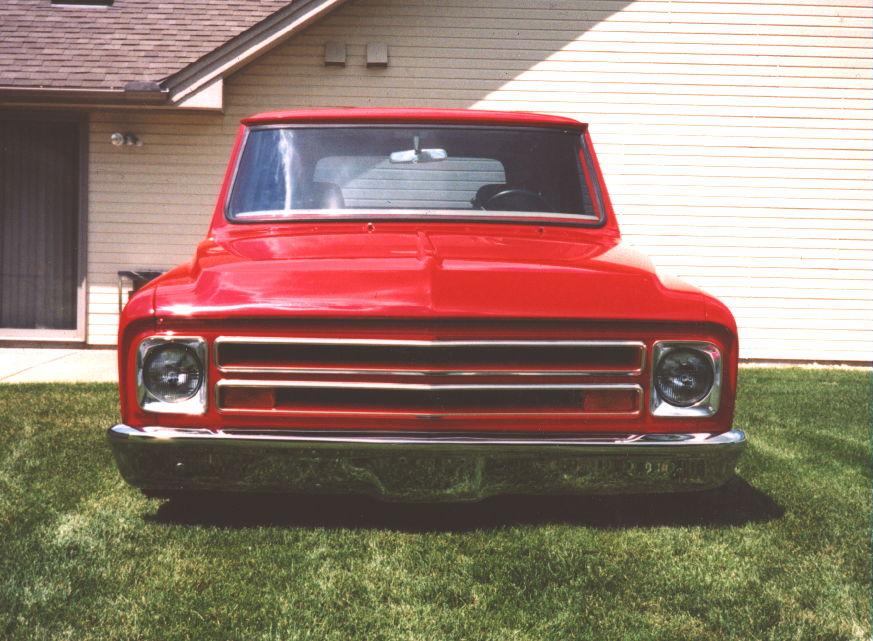 In July of 2002 I took the 2 pictures above for the insurance company. I was able to get Collector Car insurance for $196 a year. Once the truck is completed the insured value and the permium will have to be adjusted.
The box was constructed entirely from GoodMark aftermarket parts and an oak wood floor kit. Total bill for the bed was $2400.
My Favorite Truck Related Sites:
Joe's Parts I often have a few items for sale.
67-72chevytrucks.com General 67 - 72 Chevy Truck Info
Back To My Home Page